Slide
"The ReWild Renewables team was a breeze to work with and are experts at navigating development. They had the vision and expertise to identify that my land could be a great location for a large-scale community solar project. A year and a half after signing the Letter of Intent I am looking at a fully constructed 3.3 MW solar array. It's now ready to plug into the grid and produce rent for my family for the next 20-30 years."
Travis
Farmer
Waldoboro, ME
Slide
"This team had the expertise to efficiently turn a portion of my land into a large solar farm. They did what they said and I'm happy to be enjoying lease revenue for the next 20+ years."
Slide
"The Rewild team is pragmatic, flexible, and attuned to the needs of the communities that host their projects. They walk the talk, earning credibility by doing what is right, demonstrating that working to be the best in the land includes working to be the best for the land."
Brooke Barnes,
Principal
Stantec Consulting Services
Combining Solar Energy and Land Conservation
We develop and operate solar energy sites in ways that conserve the land and promote biodiversity, helping to combat climate change while providing communities with clean, dependable solar power.
Rewild solar power sites provide more than 20 years of clean, renewable energy, and our conservation-minded development approach avoids sensitive lands, protects animal habitats, and promotes carbon sequestration.
Solar energy reduces our carbon footprint, but at Rewild, we go one step further by not only developing solar sites in ways that conserve the land but contributing a portion of our proceeds toward land conservation efforts.
We Know Solar. We Believe in Rewilding.
The Rewild team comes from an extensive background in solar energy development, ownership, and operation. Our mission is to rewild our ecosystems, reduce carbon emissions, protect biodiversity, and successfully and mindfully develop high-quality solar projects that benefit the communities in which we work. Our expertise helps landowners and communities realize long-term solar projects that deliver revenue and lasting sustainability benefits.
Discover Your Solar Solution.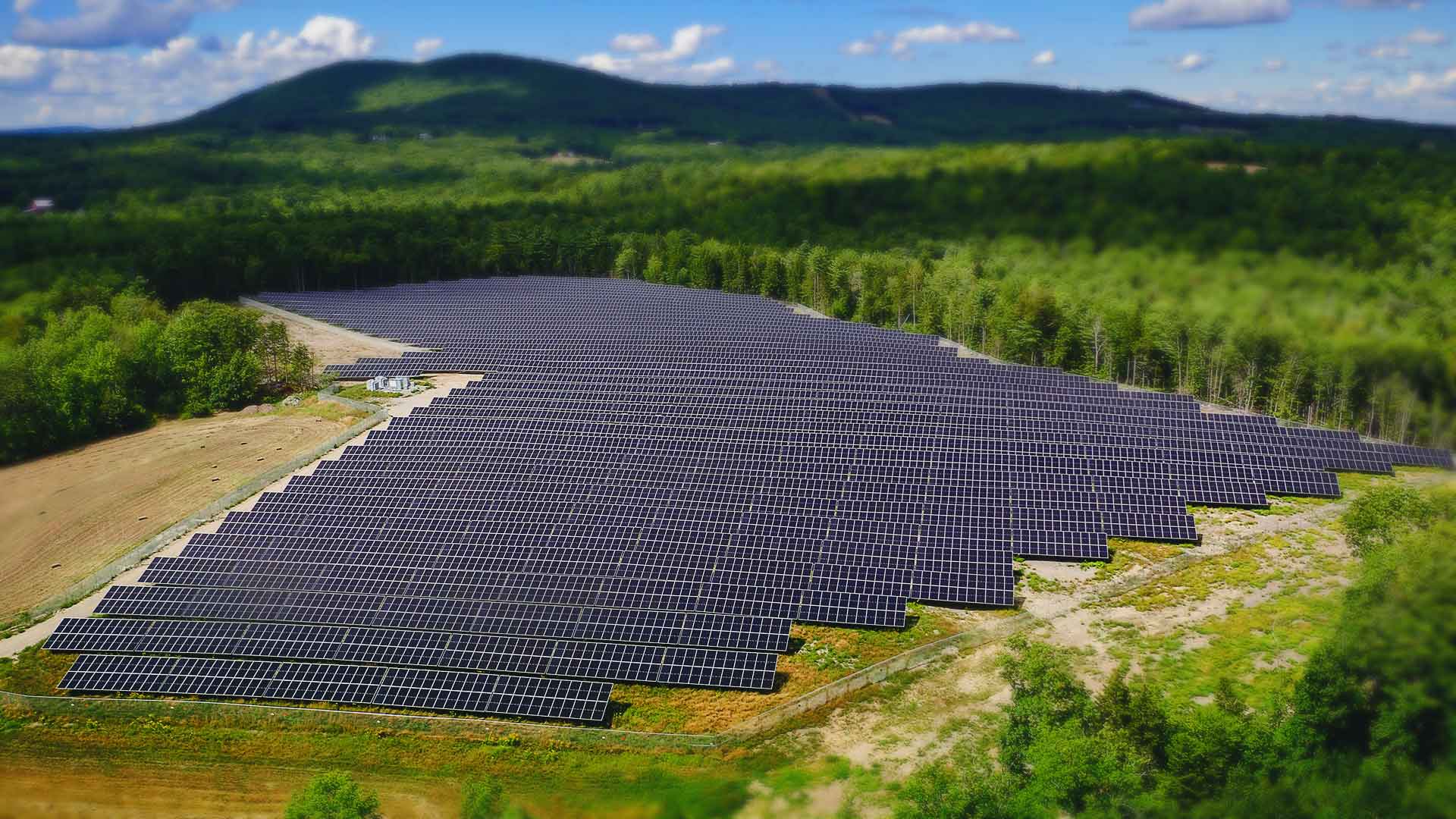 Holliston
Turning Massachusetts Brownfields into a Solar Energy Solution
10,277 kW PV, 5,000 kW battery storage
Home Usage Equivalent (1 year):
2,028 gasoline-powered passenger vehicles driven for one year
Holliston
Creating a Community Shared Solar Site and Preserving Farmland
Home Usage Equivalent (1 year):
1,185 gasoline-powered passenger vehicles
Reaching Renewable Energy Goals is Only Part of the Equation A push toward establishing and reaching renewable energy goals has motivated creative and different ways
Read More