Use Your Land for the Benefits of Solar Energy
Earn Revenue by Leasing Your Land to Rewild
We want to partner with you! Lease your land to host one of our solar energy systems. We'll lease the land for at least 20 years, giving you a minimum of 20 years of passive, predictable income. Or if you're motivated to sell your land, we often times can be the buyer! Reach out to us and we can let you know if your site is feasible for solar.
Your property will not only become a substantial passive revenue generator, but it will also play a critical role in addressing our world's pressing clean energy needs and enable your local community to purchase lower-cost clean electricity.
We are professional solar developers. We can take your site and bring it through every local, regional, state, and federal permitting requirement including working with the utility for interconnection. We are experts at developing projects on farmland, gravel pits, industrial sites, forested land, landfills, brownfields, and even large industrial rooftops. Here are some of our most frequently asked questions.
Is my property a good fit?
Rewild performs extensive feasibility studies to select the right sites that will lead to a successful and sustainable project. If it is not a good site we will let you know right away. 
Who pays for this effort?
We drive the project through all development stages and fund the entire process with our own balance sheet, relying on no outside parties. You as the landowner do not need to pay for anything.
What is the benefit to me?
Our land leases last a minimum of 20 years, meaning you'll enjoy a passive, predictable income for at least two decades. This additional revenue has helped our project partners avoid selling house lots to monetize their land; instead, you'll earn lease revenue and still keep the land for decades. Plus, your land will be contributing to important land conservation efforts by fueling our growth and philanthropic efforts. 
We'll develop and build a solar energy system on a portion of your property. This is a low-impact use of the land that ultimately helps preserve and conserve its biodiversity. After years of contributing to clean energy production, once the solar project is removed in a few decades your land will be in excellent condition to farm, enjoy as a field, or consider other options.
Slide
"The ReWild Renewables team was a breeze to work with and are experts at navigating development. They had the vision and expertise to identify that my land could be a great location for a large-scale community solar project. A year and a half after signing the Letter of Intent I am looking at a fully constructed 3.3 MW solar array. It's now ready to plug into the grid and produce rent for my family for the next 20-30 years."
Travis
Farmer
Waldoboro, ME
Slide
"This team had the expertise to efficiently turn a portion of my land into a large solar farm. They did what they said and I'm happy to be enjoying lease revenue for the next 20+ years."
Slide
"The Rewild team is pragmatic, flexible, and attuned to the needs of the communities that host their projects. They walk the talk, earning credibility by doing what is right, demonstrating that working to be the best in the land includes working to be the best for the land."
Brooke Barnes,
Principal
Stantec Consulting Services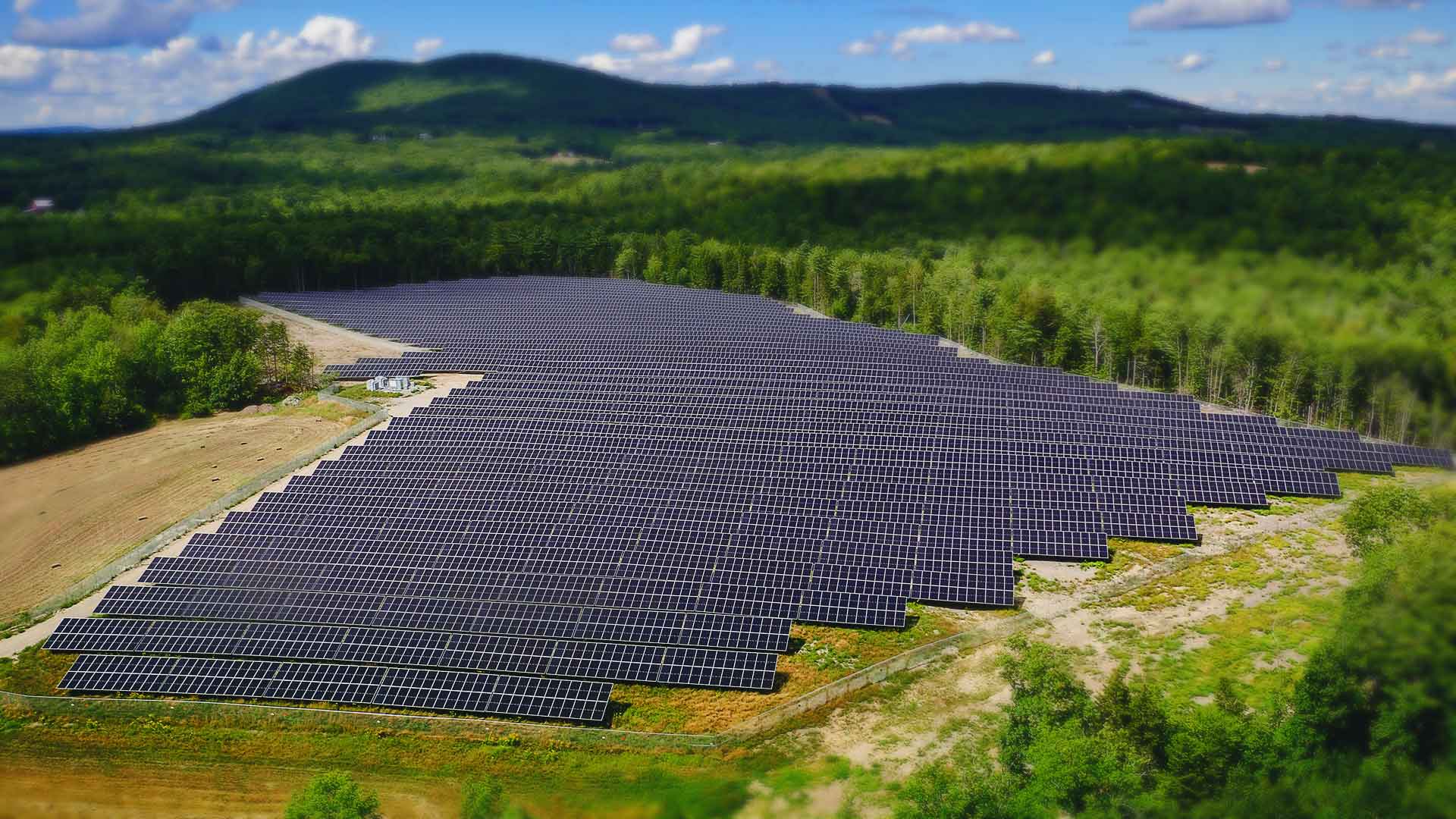 Holliston
Turning Massachusetts Brownfields into a Solar Energy Solution
10,277 kW PV, 5,000 kW battery storage
Home Usage Equivalent (1 year):
2,028 gasoline-powered passenger vehicles driven for one year
Holliston
Creating a Community Shared Solar Site and Preserving Farmland
Home Usage Equivalent (1 year):
1,185 gasoline-powered passenger vehicles